15 Mar 2022
MobieTrain settles in Spain with its first office in Madrid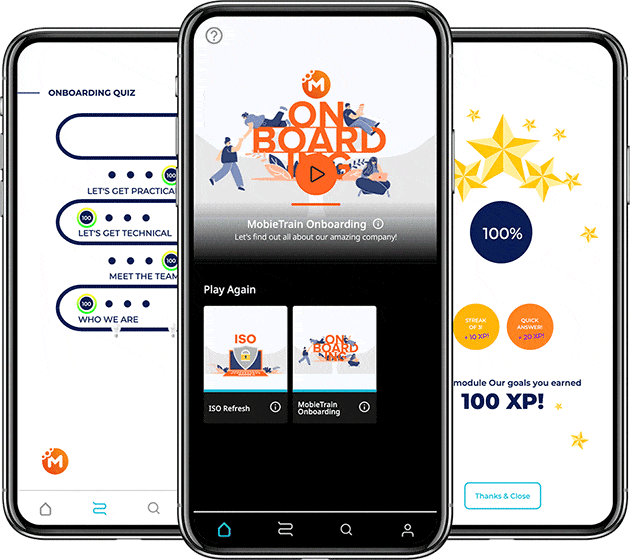 MobieTrain has just been installed in Spain. The Belgian company mobile microlearning in Human Resources has opened its first office in Madrid, to offer shortened and interactive training solutions to Spanish companies. The company's expansion into the Spanish market is further proof of the success of the brand, which already has a global network of partners in Germany, Switzerland, Australia, and a presence in Belgium, Portugal and the Netherlands. In addition, thanks to its 100,000 users, MobieTrain has managed to multiply its monthly income by 240% in 2021.

The objective of settling in Spain, according to Nouri Zouaghi, director of business development and in charge of the expansion of MobieTrain since September 2021, it is merely strategic since "Compared to other countries, Spain, especially in this last year due to Covid-19, has been able to digitize itself. As a consequence, many companies have wanted to adapt digital learning to their businesses. This has created the need for reliable and efficient micro-learning software that allows employees to be offered all the relevant information about the company, so that they feel more involved. Hence our arrival in Spain".
What exactly MobieTrain does
MobieTrain, founded in Belgium in 2015 by Guy Van Neck together with co-founders Mireille Van Hemert-Schelling and Willi Van Boven, is an HR technology company dedicated to developing gamified micro-learning applications for workers in all types of companies, making special emphasis on those who do not work in offices. Thanks to it, in just 5/10 minutes a day, employees can expand their knowledge, where they want, when they want and with any device, on change management, compliance, onboarding, sales and customer experience, staff engagement and productivity.
The efficiency of this tool, which allows its users to retain information 50% longer and feel four times more engaged compared to traditional methods, it is given by its shortened, interactive (games, videos and images) and personalized format. In short, the use of MobieTrain allows employees to spend less time on training outside of working hours, which increases their commitment, motivation and satisfaction. This also means that companies save time and money as it enables continuous improvement for maximum efficiency.
Warning, scroll to continue reading
A year of growth
It is no secret that Covid-19 has changed the dynamics of many companies, making them prioritize well-being, motivation and engagement of employees within companies. This has also been reflected in MobieTrain's billing data, which has grown, thanks to its new clients, 240% compared to last year.
"We help companies to easily create their own learning paths and to train their employees in an attractive and efficient way. Consequently, the application increases performance, productivity and promotes the professional development of employees, allowing them to retain knowledge through fun content. Something fundamental for today's companies" Add Nouri Zouaghi. Thus, companies like Allen & Overy, Hästens, Odlo and Diesel, Decathlon, among others, now organize their training and onboarding programs with MobieTrain.