Maple Bear CEE partner with Kinderpedia integrating their digital solution for education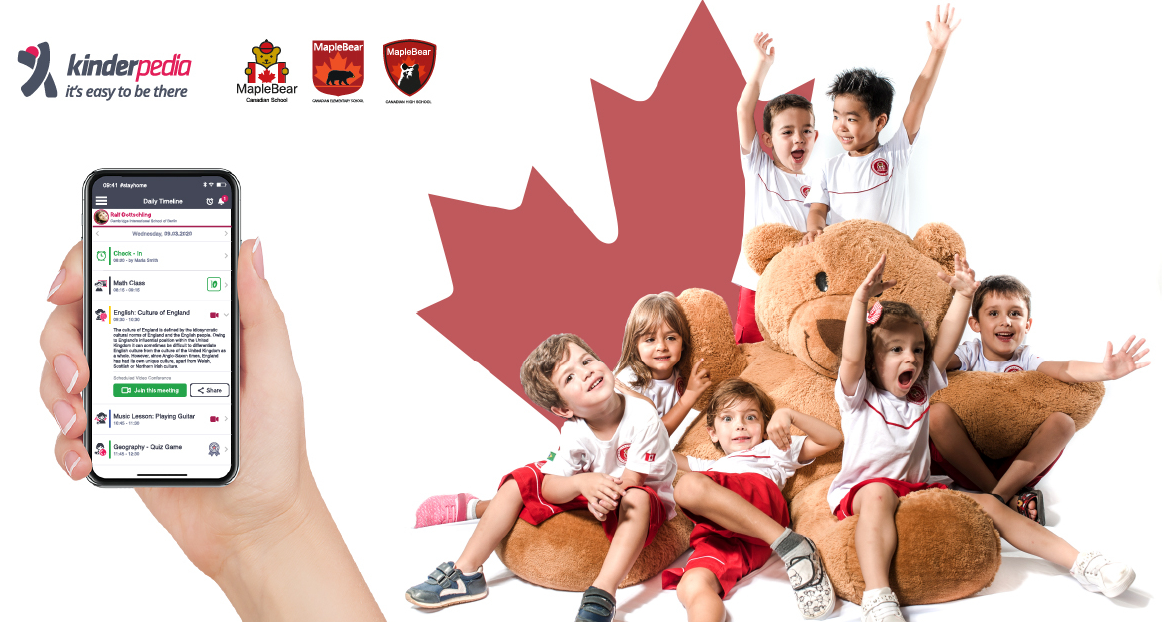 "Supporting leadership and visionary transformation in education has been part of Kinderpedia's mission from the very beginning. It gives us great satisfaction to be the preferred solution of one of the world's most prestigious education brands and we are happy to contribute to the value that Maple Bear bring to education and to society, in this side of Europe. Kinderpedia and Maple Bear share a common vision in making families an active player in children's education, from an early age, with the support of technology," said Daniel Rogoz, CEO & Co-Founder Kinderpedia.
Kinderpedia brings together, on the same digital platform, all the administrative tools necessary for an efficient organisation of the school activities. From check-in with QR code to take students' attendance, or instant access to the daily schedule and gradebook, to remote video teaching, homework module and quick messaging, Kinderpedia provides the digital infrastructure required to transform the education system in Romania, as well as in Europe. In addition, the platform includes functions of automatic invoicing, financial management and online payment of school tuition fees, by integration with electronic payment systems.
"We chose Kindepedia as strategic technology partner for Maple Bear in the region, after thorough consideration of the available solutions. The digital platform helps us provide a superior standard of organization, communication and transparency across our kindergartens and schools. As we aim to build a network of 50 Maple Bear centers in 22 countries in the region, uniformity and efficiency is key to support all our school owners. Kinderpedia's management and financial modules will become our operational system and will allow our owners and their teams to focus more on the education side than on the administrative tasks. Additionally, beyond practical functionalities, Kinderpedia's communication and extra modules offer the possibility to our Maple Bear owners to have their teachers and parents enjoying all the benefits of a connected education," stated Yann Bidan, General Manager of Maple Bear Central and Eastern Europe.
https://business-review.eu/remoteeducation/maple-bear-cee-partner-with-kinderpedia-integrating-their-digital-solution-for-education-212084