LITERACYPLANET'S WORD MANIA IS BACK AT BETT 2022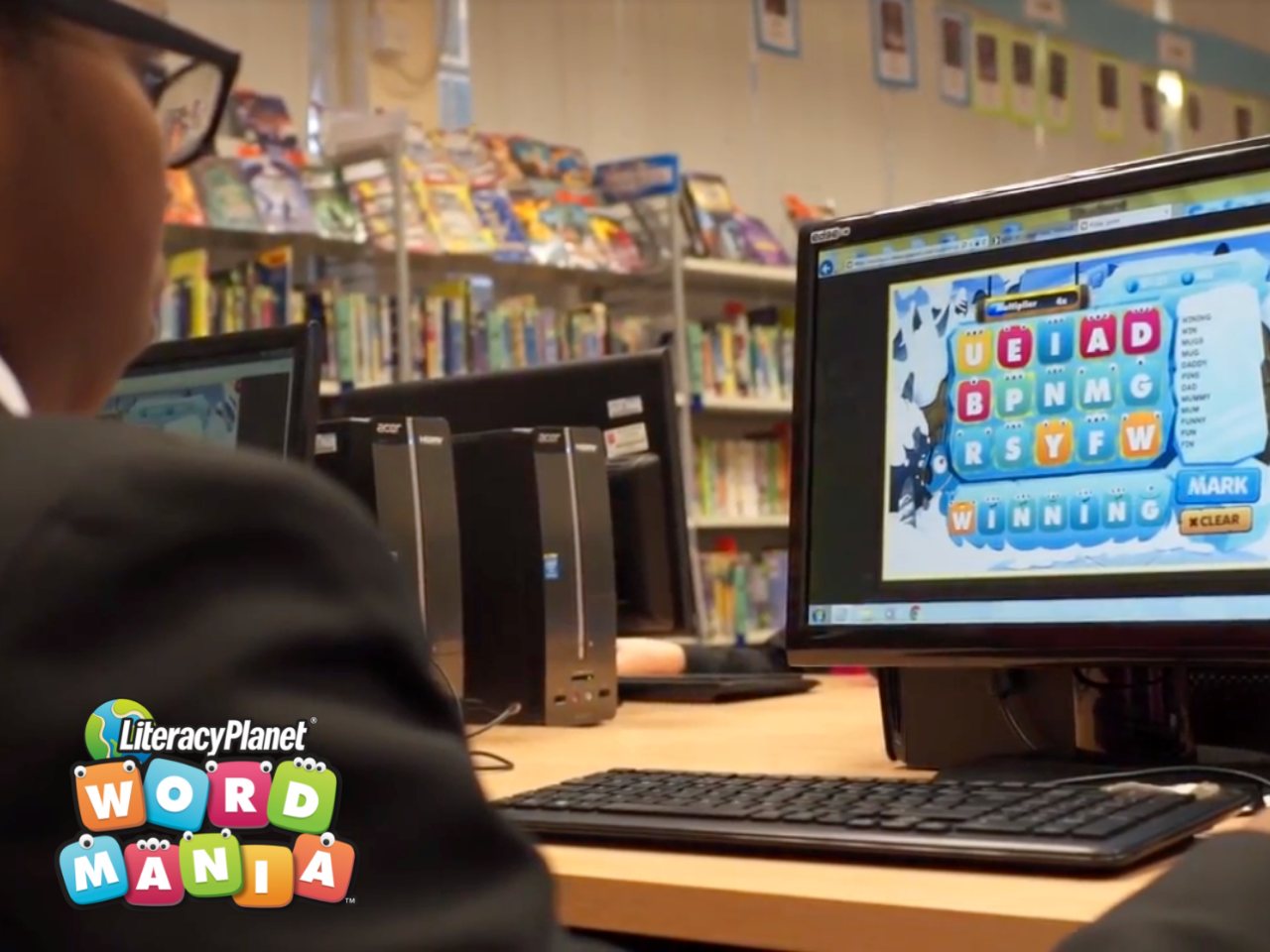 Word Mania, the world's biggest and most fun online literacy competition is running once again – better than ever before! And now it's the media's chance to test their own word-building skills at Bett 2022.
LiteracyPlanet is the company behind Word Mania, which is currently seeing school children from all over the world battling it out against other schools to WIN up to £80,000 worth of prizes.
The LiteracyPlanet team will be attending Bett at ExCeL London, with their stand, including a fast version of Word Mania, set up in the DIT UK Pavilion, at NJ31.
Between 23 and 25 March, the LiteracyPlanet team will be on hand to discuss the latest enhancements to the online literacy learning platform, which benefit both students and teachers.
Plus, everyone who attends the LiteracyPlanet stand is invited to give Word Mania a try. By dragging and rearranging letter tiles, how many words can you make, extend, and rebuild in one minute?
"We're so excited to bring Word Mania to Bett this year," says Tom Richardson, CEO, LiteracyPlanet.
"Our customers love it and are always asking when it's coming back. It's a great way for children to improve their spelling, word recognition, and word knowledge while having fun and sharing this experience with their teachers and classmates."
"Plus, it's a prudent way in which other schools can trial LiteracyPlanet and really see how the programme supports and delivers improved literacy outcomes for their students."
Open for free to all schools and participants in years 1-9, Word Mania has students racing against the clock to build as many words as they can from a set of 15 randomly generated letters.
In just the warm-up round, this year's competition has already smashed previous record numbers of games played and words built, with 850,000 and 16 million, respectively, by 1,600 schools in 67 countries.
Speaking about the extra benefits aside from the prizes, Mark Nicholls, Literacy Development Manager UK, LiteracyPlanet explains, "The word building challenges in Word Mania involve many skills such as phonemes, morphemes, spelling, word recognition, vocabulary and word knowledge. Combining these with gamification and a competitive environment, we find it is a great way to engage children and improve literacy skills."
"In past years average game scores have increased by 36% over the course of the competition."
The Word Mania worldwide competition runs from 21 March, with the Final Round beginning 30 March: https://www.literacyplanet.com/discover/wm-2022/
Ends.
---
Notes to Editors
Mark Nicholls, Literacy Development Manager UK will be available on stand NJ31 to speak to media.
To arrange interviews with LiteracyPlanet's key spokespeople, please speak to the media contact.
High resolution images and videos are available upon request.
Videos:

How to play Word Mania - https://www.youtube.com/watch?v=hp5svpLHgyM
Word Mania for teachers - https://www.youtube.com/watch?v=Kq3WBcDzW3c

Word Mania customer testimonial / feedback: James Pastore, Principal, Head of School at Clarion School, Dubai: https://www.linkedin.com/posts/james-pastore-2b92a013_clarionrocks-immawordmaniac-literacyplanet-ugcPost-6901796077394018304-zDPo/
Media Contact
Debbie Bradley
LEODIS Marketing & PR
E: debbie@leodismarketing.com.au | M: +61 420 761189 (Australia) GMT+11 Hours
About Tom Richardson, CEO
Tom is on a mission to transform the way people learn. He is humbled to be leading the LiteracyPlanet team who are inspiring a lifetime of learning. Tom is a proud dad of three kids and loves nature, the outdoors, adventure and travel.
About Mark Nicholls, Literacy Development Manager UK
Mark's passion is helping teachers, educators and students to improve their school's digital learning strategy with innovative and intuitive EdTech platforms. With years of experience in education and teaching, Mark has developed solid professional relationships with educators, and he is excited to see how technology raises the bar of teaching.
About LiteracyPlanet
Headquartered on the Gold Coast, Australia, and with several offices around the world, LiteracyPlanet was founded and continues to operate with its purpose of supporting student success. LiteracyPlanet is one of the most comprehensive English literacy resources, offering content across five key strands: Phonics, Spelling, Reading & Writing, Grammar & Punctuation, and Comprehension. Empowering educators in 1,000+ schools and more than two million students worldwide, LiteracyPlanet is a fun and engaging platform that has been inspiring a lifetime of learning for over 12 years. More information can be found at www.literacyplanet.com.
Connect on social via Facebook / LiteracyPlanet, Instagram @LiteracyPlanet, Twitter @LiteracyPlanet and YouTube / LiteracyPlanet.