Launching SchoolsBi at BETT 2022 / Stand FS42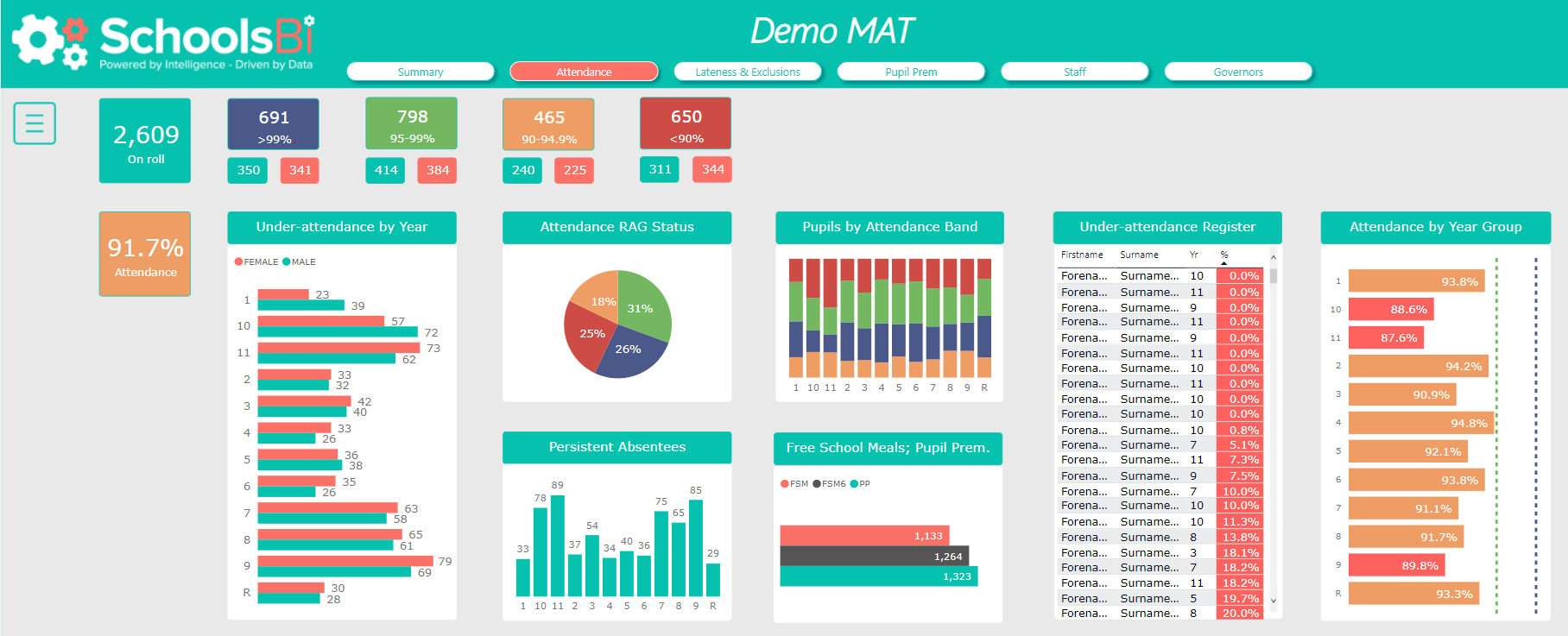 This is our first time at BETT, having launched SchoolsBi in 2021, and we can't wait to show you how you can view your School or MAT's data in simple, easy to use dashboards. We have developed this solution in response to seeing our customers struggling to access the information they record on a daily basis in their MIS's.
Unlock Your Data
Your MIS data displayed in a simple set of dashboards
Clear and insightful information
Information consolidated in one place
Easily share with colleagues
Proactively drive improvement
No need to spend hours collating your data from multiples sources every time you need access some information or to report on something.
These dashboards are simply accessed through a secure online platform, and our easy pricing structure means that you just pay a small license fee to access your analytics. We'd love to show you more so please come and visit us on Stand FS42.