LapSafe Heads Back Down Under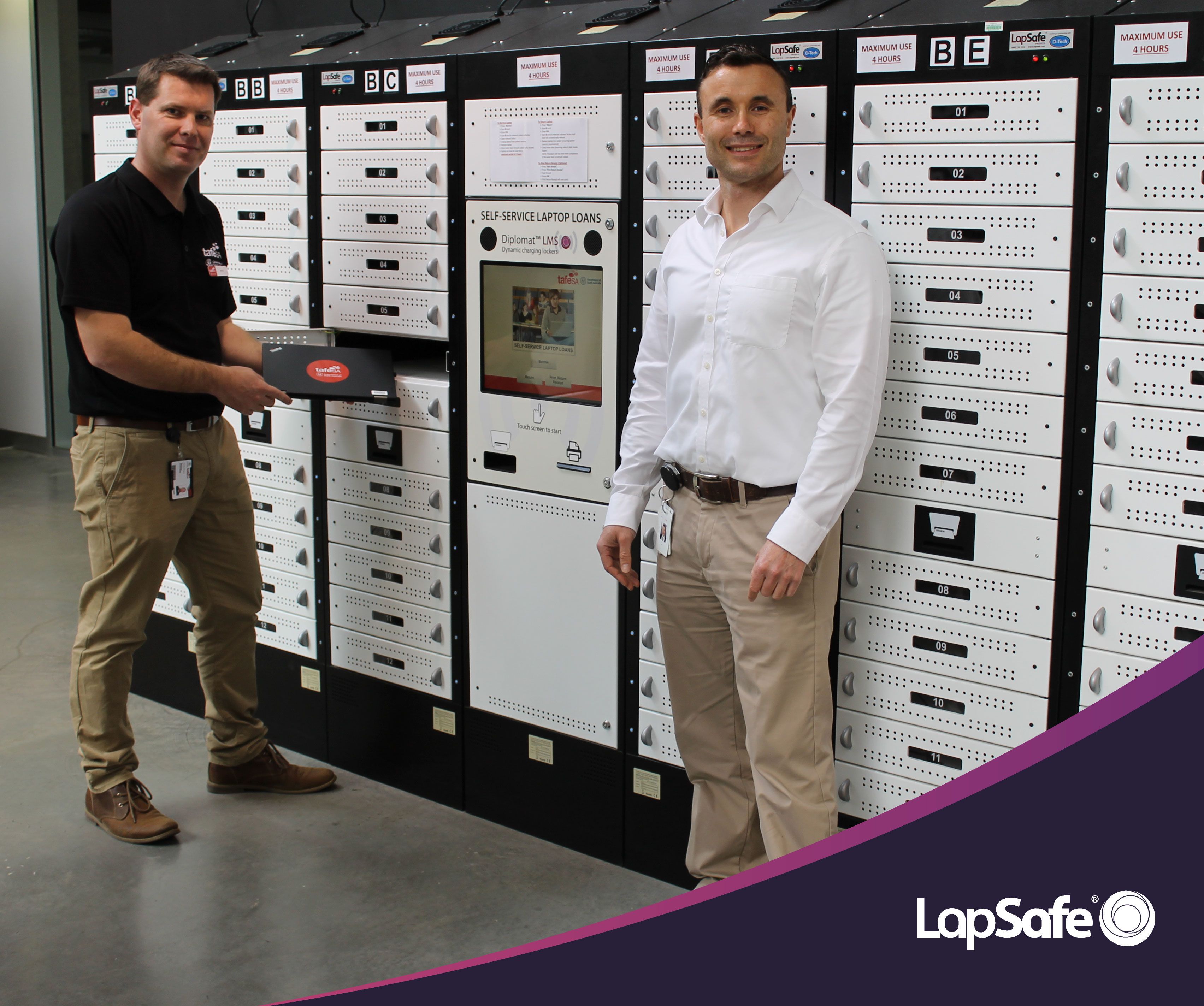 The LapSafe® Diplomat™LMS solution makes device loans easy to manage, allowing students to borrow devices at any time of day, offering 24 x 7 x 365 access. LapSafe® have recently made huge inroads into the Australian and New Zealand Education market having installed the Diplomat™LMS self-service loan lockers at four sites in Australia including the University of Queensland, University of South Australia, CQ University and TAFE SA.
TAFE SA is LapSafe's fourth-largest installation globally and is at present the largest in Australia. LapSafe® has also recently installed lockers at The Waikato Institute of Technology, better known as Wintec in New Zealand.
A recent survey carried out by LapSafe® revealed that 75% of students preferred to borrow a laptop for short periods (4-6 hours) within the library study areas. 85% of students found the Diplomat™ LMS's user interface intuitive and easy to use. Their self-service charging lockers currently facilitate the loaning of around 20,000 devices per day, making that a whopping 7, 278,000 loans per year! The full Self-Service Survey infographic can be found online lapsafe.com/products/diplomat/self-service/infographic
For more information on the LapSafe® range visit www.lapsafe.com or view the TAFE SA case study lapsafe.com/case-studies/tafe-sa