09 Aug 2021
Jabra Biz 1100 EDU launch release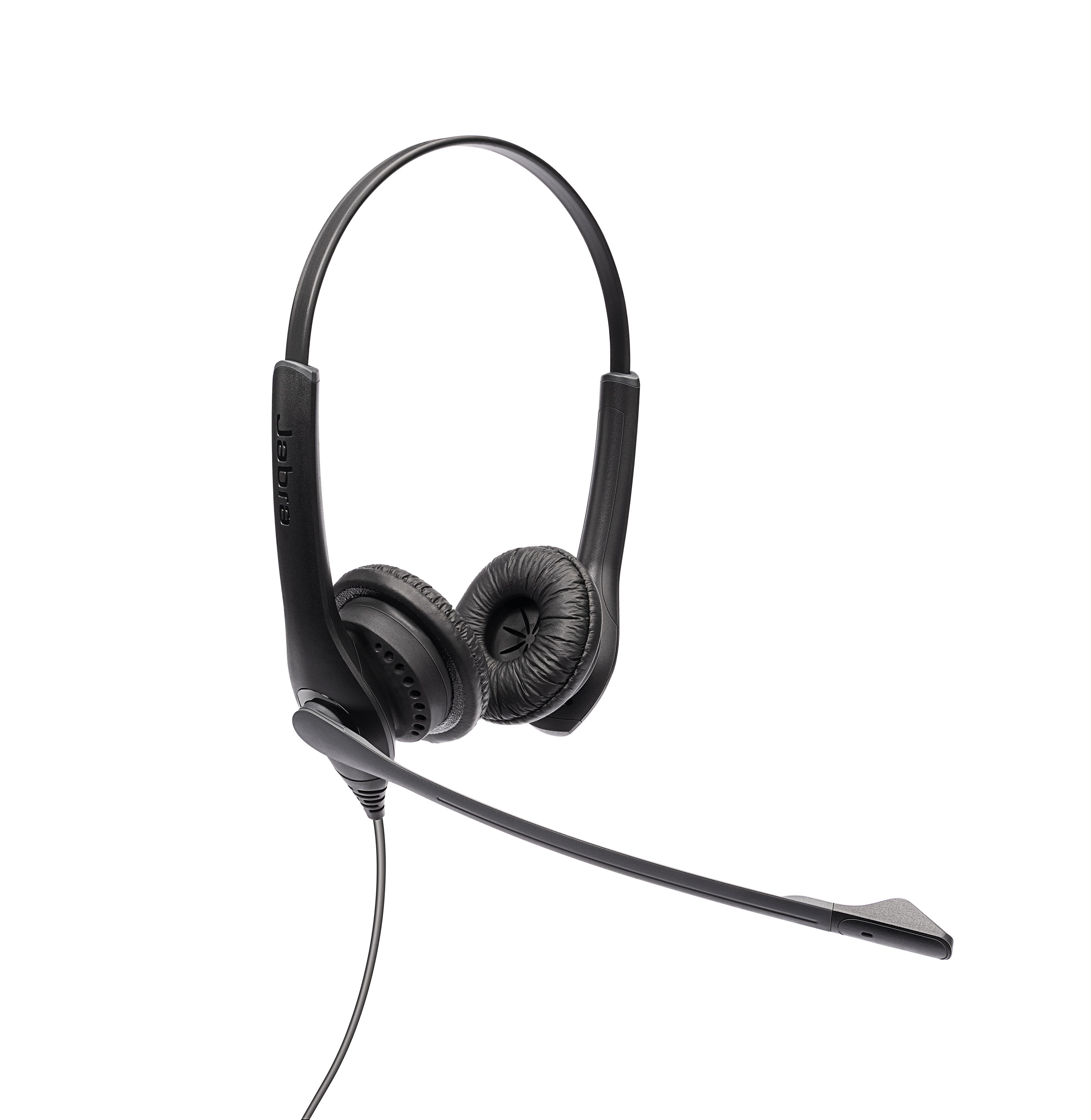 Copenhagen, Denmark – 9th August 2021 - Jabra today confirms the release of the Jabra Biz 1100 EDU, a cost-effective headset designed with education in mind. With the Covid-19 pandemic accelerating the need for remote learning, schools are increasingly adopting technology to support flexible learning, so students can continue learning whether in the classroom or remote. Regardless of location the headset offers an array of features designed to help reduce distractions and keep students focused on lessons.

Learning remotely can be full of distractions which is why the Jabra Biz 1100 EDU has been crafted to minimise background noise. Noise-cancelling microphones help students be heard clearly in any environment – reducing or even completely blocking out other noises. Being built for comfort, with a feather-light, ergonomic design, the plug-and-play Jabra Biz 1100 also features leatherette cushions making it lightweight enough to be worn all day, every day.

The headset also features PeakStopTM, a Jabra feature that eliminates potentially harmful sound spikes, so even the youngest of students can use it safely. With its durable, bend-proof cables and boom-arms that have been extensively tested against thousands of different movements, the headset is built to last.

Offering first a 3.5mm jack and later (Q1, 2022) a USB variant, the Jabra Biz 1100 EDU works with all leading UC platforms including Microsoft Teams, Zoom, and Google Meet. With the intuitive control unit in the USB variant, students can easily adjust the volume and mute their microphone, reducing disruptions from external sources like latecomers.

Maya Tuyen Le, Head of Education Sector at Jabra said: "Hybrid learning has created an array of new challenges, both for educators and students. With some students learning from the classroom and others from home, ensuring that everyone is getting the same seamless experience is a challenge. While the Jabra Biz 1110 EDU can't do the work for students, the cutting-edge technology gives them the best chance to keep their mind on the classroom and not on the many distractions at home".

Key features and specifications:
- Wired, durable headset design for intense, all-day use
- Noise-cancelling microphones to be heard clearly in every environment
- Lightweight and with foam ear cushions
- 270° flexible spin boom-arm
- PeakStopTM protects against spikes in sound
- 3.5mm jack or USB connectivity
- Works with leading UC platforms including Microsoft Teams, Zoom, and Google Meet
The Jabra Biz 110 EDU is available from selected retailers at for £64.75 (3.5mm jack). USB version in Q1, 2022 will be £83.50 (USB-A variant).
For more information, please visit www.jabra.co.uk/biz1100edu

Notes to editors
PR contact
Abigail Holdaway
aholdaway@jabra.com
About Jabra
Jabra is a world leading brand in audio, video, and collaboration solutions – engineered to empower consumers and businesses. Proudly part of the GN Group, we are committed to letting people hear more, do more, and be more than they ever thought possible. Jabra engineering excellence leads the way, building on 150 years of pioneering work within the GN Group. This allows us to create integrated tools for contact centers, offices, and collaboration that help professionals work more productively from anywhere; and true wireless headphones and earbuds that let consumers better enjoy calls, music, and media. The GN Group, founded in 1869, operates in 100 countries and delivers innovation, reliability, and ease of use. GN employs 6,500 people and in 2020 reported annual revenue of DKK 13.4bn. The Jabra brand accounts for approx. DKK 8.7bn and employs 1,900 people. GN makes life sound better and is Nasdaq Copenhagen listed. www.jabra.com
© 2021 GN Audio A/S. All rights reserved. Jabra® is a registered trademark of GN Audio A/S. All other trademarks included herein are the property of their respective owners (design and specifications are subject to change without notice).