08 Mar 2022
INTRODUCTION TO INDUSTRY 4.0 TRANSFORMATION- NEW COURSES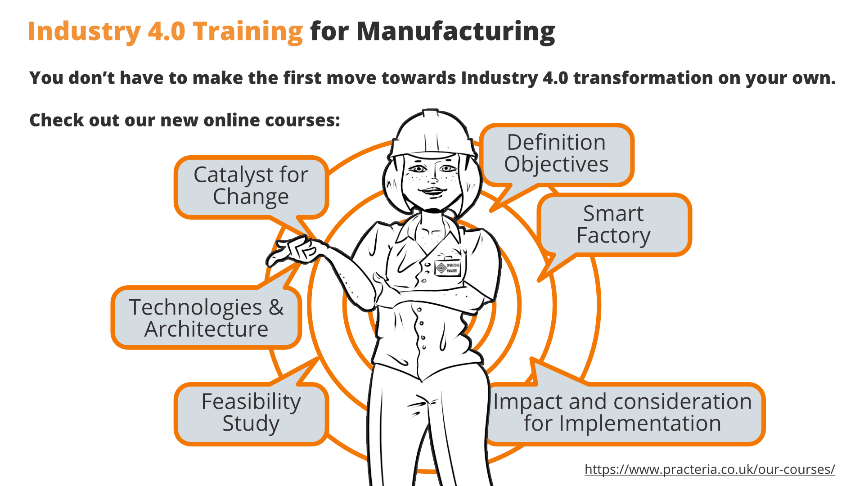 Industry 4.0: Do you want to know how to implement it into your business, or how to get involved in I4.0 transformation for your next career move? Yet, you are not sure which technology, process or part of your business should be transformed?
You need to understand in order to engage!
Let Practeria help you! We are pleased to announce Practeria 's NEW online course packages introducing 'Industry 4.0 Transformation'.
Check out our banner and visit our website to find out more and to register.
https://www.practeria.co.uk/individual-course-package/
https://www.practeria.co.uk/business-course-package/