07 Jul 2020
Introducing the Second Iteration of IPEVO's Most Popular & Affordable HDMI/USB Visualiser—VZ-R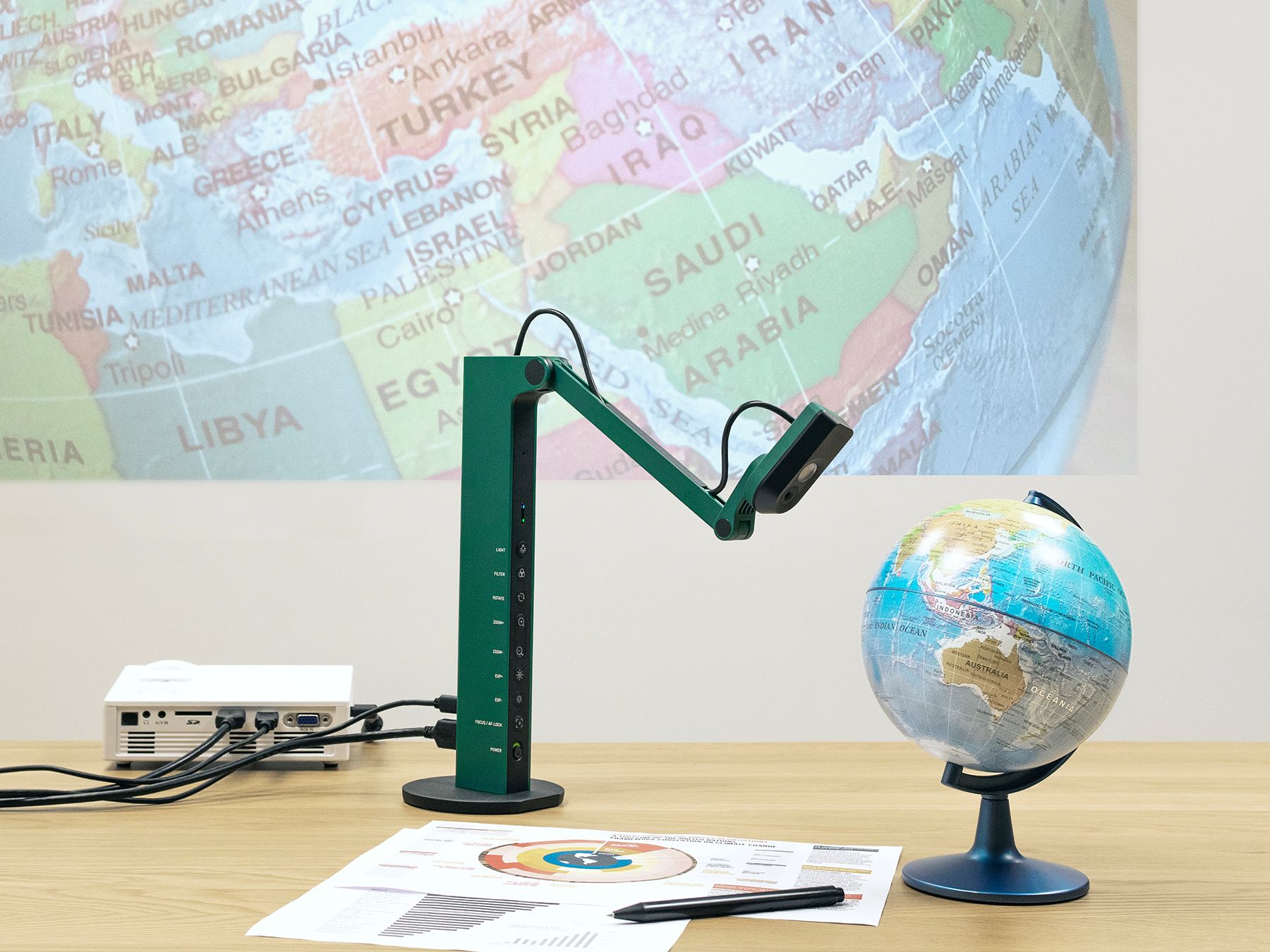 The key leader in education technology, IPEVO, has just released the second iteration of their best-selling HDMI/USB dual mode visualiser—VZ-R.
VZ-R boasts an 8-megapixel Sony CMOS sensor paired with an Ambarella chip, delivering detailed images with low noise, fast focus, and excellent colour reproduction. Thanks to its sturdy but flexible multi-jointed build and small footprint, VZ-R is capable of capturing content from various angles and heights, even in tight spaces.
Featuring HDMI and USB dual mode, VZ-R offers users more connectivity options. Users are able to livestream images directly to their TV or projector through an HDMI cable and adjust the images accordingly with control buttons conveniently placed on VZ-R's body, eliminating the need for computer interaction.
Users may also connect VZ-R to a Mac, PC, or Chromebook via USB and further enhance their experience by pairing it up with IPEVO's free Visualizer software to access an even wider array of functions such as snapshot, split-screen, stop motion, live broadcast, and video recording.
Besides, with a swivelling camera head, users can flip and use VZ-R as a webcam. Together with its compatibility with third-party software such as Zoom, Skype, Google Meet, and Microsoft Teams, VZ-R makes an ideal tool for distance learning, remote work, and any kind of visual communications.