09 Jan 2021
How the IME3D Platform Works in STEAM Curriculum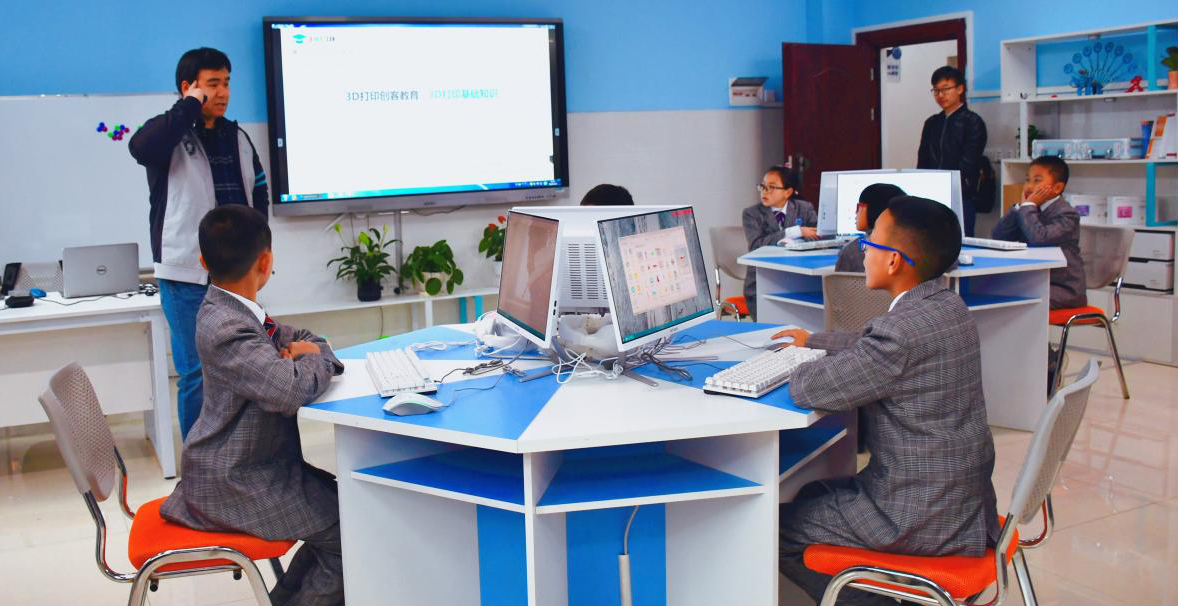 Chinese schools have encouraged students to learning STEAM (Science, Technology, Engineer, Art & Math) courses since 2014.More than 1000 K-12 schools are technical supported by IME3D, to help them holding programs,activities and teacher training, in Shanghai, Nanjing, Qingdao, Chengdu, Xi'an and other cities in China.
Our team has developed many different types of STEAM courses , such as creative structural design courses , plant environmental engineering courses , programming invention project courses, and so on.
1. Creative structural design course
The course uses case-based teaching(CBT) method for instructional design.
We provided a theme design software. Firstly, students can learn and analyze material principles by observing and adjusting the structural data.
And then, they completed the themed works through observation, calculation, 3D design, 3D printing and design optimization .
2. Plant environmental engineering course
This subject course allows students search some information about growing conditions for their selected plants,so they can design the perfectly suitable pots for their plants.
The students then imported the designed structure into one of the design modules of the IME3D platform - Art3D. This was to fine tune the decorative appearance of the 3D design models. Finally, they printed out their 3D design work via a 3D printer and demonstrated their design ideas and process.
3. Programming invention project curriculum
This kind of course is designed based on the PBL (Problem-Based Learning) method.
Students share subjects and team up.
They assigned responsibilities and started their research projects.
They used the 3D magician of the IME3D platform for prototyping.
They printed out prototypes with a 3D printer then started functional experiments and discussed improvements.
At last, they shared their ideas with fellow team members.