26 Nov 2021
Finalist for Bett Awards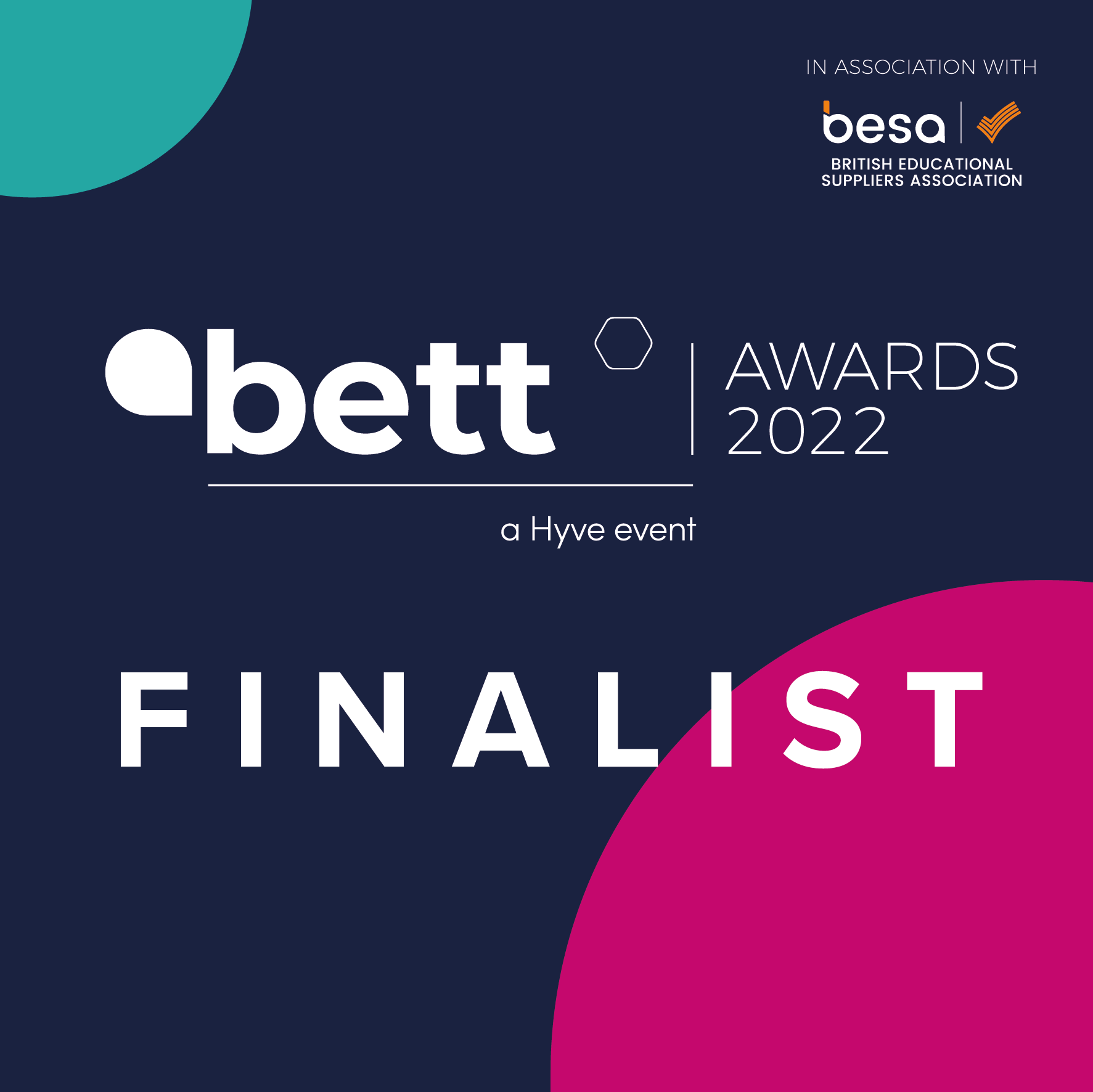 Fusion Education People Solutions are delighted to announce that Staff Absence Management Ltd has been shortlisted for two BETT Awards! 'Leadership & Management Solutions' and 'Company of the Year (less than £3m)'. Thank you to our amazing team for making this possible!
As a company we have continued to grow since starting FusionHR over ten years ago. With our team of education specialists we went on to support schools and MATs across the UK with their HR needs. As we were working with schools on a day-to-day basis and from previous experience in education, we knew there was a need for HR software that helped schools reduce absence so we built SAM.
SAM is helping over 600 schools and trusts to reduce absence and on average they see reductions of around 40%. We continued to support and develop SAM and it soon became apparent that as HR specialists we needed to evolve SAM into a full HR system and so SAMpeople was born.
SAMpeople is a full HRIS system, designed specifically for education and built alongside our clients using their feedback to help support their needs. The system now includes HR Case Management, Performance Management, CPD and Training, Compliance, Contracts and of course SAM for absence management. The interactive employee portal we had for SAM has been expanded further and now will allow an employee not only to request leave but also to read and sign documents, upload training evidence and view their details. We are so excited about what the future holds for SAMpeople and are continuing daily to ask our clients for feedback. We have a product board where they can vote on what they would like to see in the system and in what priority, helping us to ensure we are meeting client needs.
We didn't stop there though. In the same year we launched FACE-Ed, an application checking system for education. This ATS helps you to draft the vacancy specification, build the application form, publish your vacancies and manage incoming applications. Shortlisting is done with ease and then the system monitors and prompts for Safer Recruitment and vetting checks too appropriate for that role. You store all checks in the system and even issue the offer letter all from the same place. Once the successful applicant is in post, the information will be able to transfer automatically to SAMpeople retaining all the necessary information you need.
We are so excited that all our hard work has paid off with the nomination for two BETT Awards. We hope to see you at the show, please come and say hello at stand NJ71 or drop us a line beforehand from our website www.sampeople.co.uk.