08 Mar 2022
EDUCATE VENTURE RESEARCH PROGRAMME- EVIDENCE INFORMED EDTECH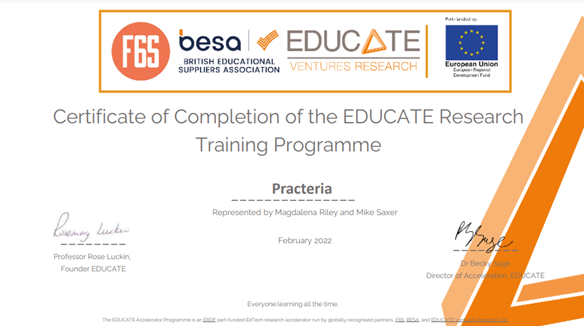 Proving that EdTech solutions are evidenced-based is becoming increasingly important across the EdTech ecosystem and Practeria is committed to demonstrating their products and business decisions are based on research-proven evidence.
They have successfully graduated from EDUCATE Venture Research Training Programme and are now on the way to completing the 2nd stage namely the Edward training programs.
The completion of EDUCATE VENTURE RESEARCH programs will prove that Practeria incorporates ethical, research-based approaches into the development of all their EdTech solutions.