19 Jan 2021
CASE STUDY: School mentoring during the coronavirus lockdown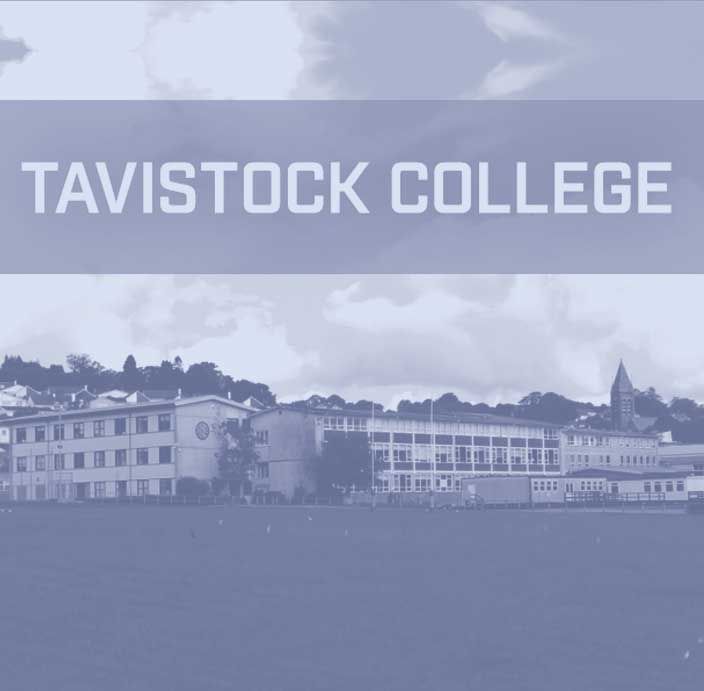 Tavistock College is a mixed gender state-funded school in Tavistock, Devon, England, with students aged 11–18. They are an ambitious, successful and friendly school.
Many people cite their school days as the worst time of their life.
But few are likely to have experienced the relentless bullying that Jonathan Wates was forced to endure whilst at secondary school.
Casting his mind back a quarter of a century, the Media Technician says there were three things that singled him out for the abuse that marked his teenage years.
"The first was my profound dyslexia and the fact that I wasn't like others in my year group. The second was that my father was the head teacher of the adjacent primary school and a lot of the kids saw it as payback time. The third was that I'm eccentric, and I know I am."
An IT specialist, 16 years ago he joined the team at Tavistock College in Devon.
His choice of workplace would be unremarkable except for one fact: Tavistock College was the scene of the bullying that has understandably left a lasting mark on his life.
The College, whose motto is 'Together: we care, we challenge, we excel,' is now a very different place to the one that Jonathan left all those years ago with a handful of GCSEs and BTECs, however. Rated 'good' by Ofsted, the College prides itself on being ambitious, friendly and successful.
Jonathan says: "The College has come a long way from when I was there as a child. It is a wholly different place, and there is so much care and support now. That is one of the College's big strengths; the solidarity that now exists for the people who work and learn there.
"The College means a hell of a lot to me; I have a deep seated passion for it. I have stayed for 16 years because I know I would miss the place massively. There is such equity about the place. You go to some schools and there is a divide between the support team and the staff. It's not like that at Tavistock.
"Everybody is appreciated, and that is the fundamental difference with how the school was when I was a child and how it is now."
Still, walking through its doors again can't have been easy for Jonathan. He has an interesting explanation as to why he chose to voluntarily return to the place of his teenage torment. "To rid myself of my demons," he says matter-of-factly.
Like any educational establishment the College, which can trace its history back to 1552, has students with special educational needs (SEN), or who may be suffering from anxiety or low confidence.
Given the harrowing bullying he experienced in his youth and acute dyslexia which made learning a daily battle, Jonathan was the ideal candidate to head-up Tavistock College's student mentoring programme.
Jonathan, who runs the group alongside his daily duties as the college's Media Technician ("I do all the film and editorial work as well as running our own radio station and sorting out the glitz and glamour for any events we hold"), is currently working with 10 students who have a range of issues, including anxiety, low self-esteem, dyslexia and dyspraxia.
Jonathan has no formal mentoring qualifications, although he is currently training to be a bereavement counsellor. But what he does possess is first-hand experience, patience, understanding, enthusiasm, tact, and a desire to see others do well.
He readily admits that with no face-to-face interaction, keeping his group's spirits up during the coronavirus lockdown could have been something of a challenge. But he has had one device at his disposal that has at least helped on the education front: GCSEPod.
He has been using the online learning platform with the group for the past nine months, and was recently made Tavistock College's GCSEPod lead.
The learning tool with its short, information-packed and visually appealing three to five-minute teacher-written Pods that can be watched on or offline on mobiles, tablets and PCs, has been rolled out across the college for Years 8 to 12 as education is kept on track during this challenging time.
Jonathan has spent much of the lockdown ensuring both students and teachers can maintain remote access to GCSEPod and get the most out of it. His efforts haven't been in vain. Since all schools across the UK were forced to close in March, Tavistock College has seen a dramatic increase in GCSEPod usage.
Jonathan was impressed with GCSEPod from the moment he first set eyes on it.
Whilst it is not specifically aimed at SEN students, dyslexics or those suffering from anxiety and low self-esteem, the way it is set up has made it an ideal tool for use with his mentoring group.ch: