BettAwards 2021: Learnetic announced a finalist!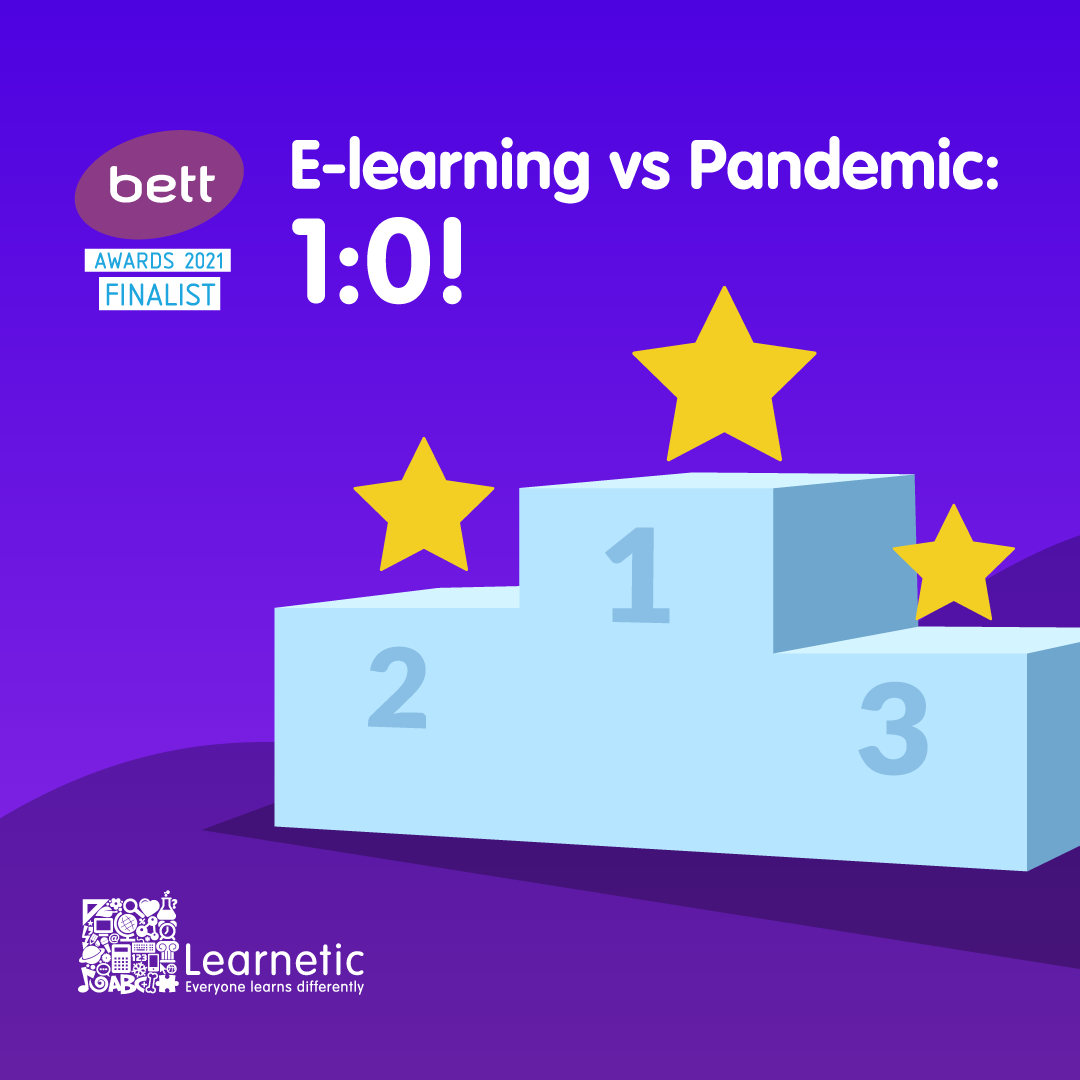 Last year was especially challenging for education both in Poland and around the world. However, despite all the adversities and chaos caused by the pandemic, at Learnetic we managed to successfully support teachers and students. We have implemented a number of free initiatives that can be used by all educational institutions during remote learning, from kindergartens to high schools, reinforcing our stand as a provider of solutions that support equal chances.
In connection with these initiatives, we have been nominated for the finals of the prestigious Bett Awards 2021 competition in the "Covid-19 Response Champions — International Initiatives" category. The Bett Awards, called "the EdTech industry's pinnacle of recognition" is an international competition that rewards inspiring, creative and innovative projects for the development and use of technology in education. Learnetic was the only company from Poland to be among the 6 finalists that include Arduino Education, Carolina Biological Supply Co, ICEP Europe, Light Art Club and VISANG EDUCATION Inc.
We're thankful for this great honor and look forward to announcing the results, which will take place during Bett Fest 2021 special online ceremony on January 22, 2021. We can't wait for the results — let's keep our fingers crossed!