09 Feb 2022
BBC stars and staff to visit half a million schools as part of BBC 100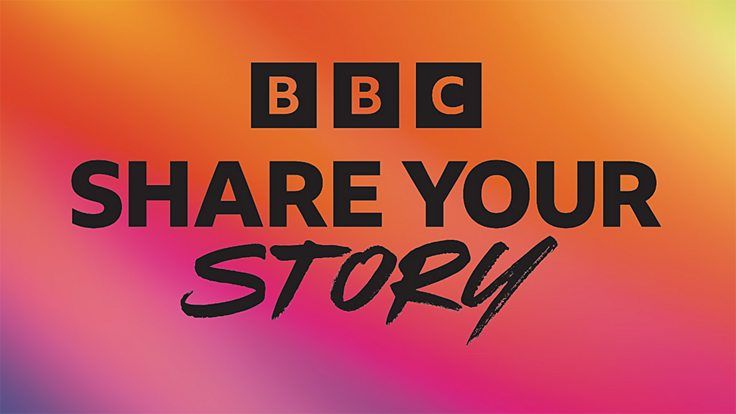 The tour, produced by BBC Children's and Education, is designed to inspire young people to achieve their goals and help realise their ambitions.
Some of the famous faces visiting their former secondary schools or schools in their local area in the coming weeks, include:
Zoe Ball in Blackpool
Dan Walker in Sheffield
Tom Grennan in Norwich
Ashley John-Baptiste in Rotherhithe
Laura Kuenssberg in Glasgow
Kia Pegg in Coventry
Greg James and Oti Mabuse in Lewisham
Nick Grimshaw in Oldham
Scarlett Moffatt in Bishop Auckland
Sam Quek in Liverpool
Zara McDermott and Danny Walters in Harlow
Adam Beales in Derry
Carl Frampton in Belfast
Gemma Collins in Romford
These interactive storytelling sessions will highlight the range of career opportunities in storytelling at the BBC and the creative industries, both locally and across the UK.
Every session is hosted by a well-known BBC presenter, such as Radio 1's Katie Thistleton, 1Xtra hosts Swarzy and Nick Bright, CBBC's Lee Hinchcliffe and the BBC's tech reporter for young people, Shiona McCallum.
BBC Radio 1 presenter Greg James is sharing his story with 600 students in Lewisham today.
Greg says: "It's great to be back in Lewisham, round the corner from where I was born and grew up, to kick off BBC 100 Share Your Story. I'm always banging on about the power of storytelling and nothing beats actually being in the same room as someone who does the job you want to do - or even a job you never knew existed. I genuinely didn't realise being a radio presenter was a viable job that I could achieve until I met one in real life. It was at a talk at my school when I was 16 and he told me it was possible. It was incredibly inspiring and I have no doubt this project will encourage the next generation of budding storytellers and I'm really happy to be a part of it."
James Stirling, BBC 100 Executive Editor, says: "Education and learning has been at the core of the BBC's public purpose for almost 100 years, starting with School Radio in 1924. Today, BBC Teach, BBC Bitesize and BBC Young Reporter are loved and valued by students, teachers and parents across the UK.
"In our centenary year, I'm so excited that we're able to take the BBC's education expertise and unparalleled storytelling talent into the classroom, to inspire thousands of future storytellers."
Student stories
Ahead of the visits, teachers at the selected schools are being offered training to deliver storytelling workshops from BBC educational charity partners; the National Literacy Trust, Voice 21 and Into Film supported by the BFI using National Lottery funding.
Students have been working with their teachers to create written, spoken or video content which tells their own story. They will be invited to share these during the visits, as well as hearing inspirational stories from their guests.
They will also find out how to carry on their storytelling journey with BBC Young Reporter; over 100 stories from young people will be featured by the BBC on TV, Radio and Online in 2022.
All schools in the UK will have access to Share Your Story resources on BBC Teach and an interactive Live Lesson will be available in Spring, enabling teachers to put on their own BBC 100 Share your Story events.
Share Your Story Career Panels
Following the Share Your Story visits, the BBC will revisit schools to deliver specialist career panel events.
Delivered in partnership with local BBC radio stations, each panel will include a BBC staff member plus two panellists from the local community whose work benefits or includes storytelling.
The panels will support schools in demonstrating the range of career opportunities available within the creative industries, including the BBC's new talent schemes and apprenticeships.
The BBC 100 Share Your Story tour concludes in December 2022 and further school visits will be announced throughout the year.
BBC Press Office
Notes to editors
The BBC Young Reporter Competition 2022 is currently open for entries. More information available here.
The BBC is to double its commitment to apprenticeships as part of its Across the UK plan. A thousand apprentices will be recruited by 2026 and 80% will be based outside London. Last month the BBC announced that a new Apprentice Hub will open in Birmingham.