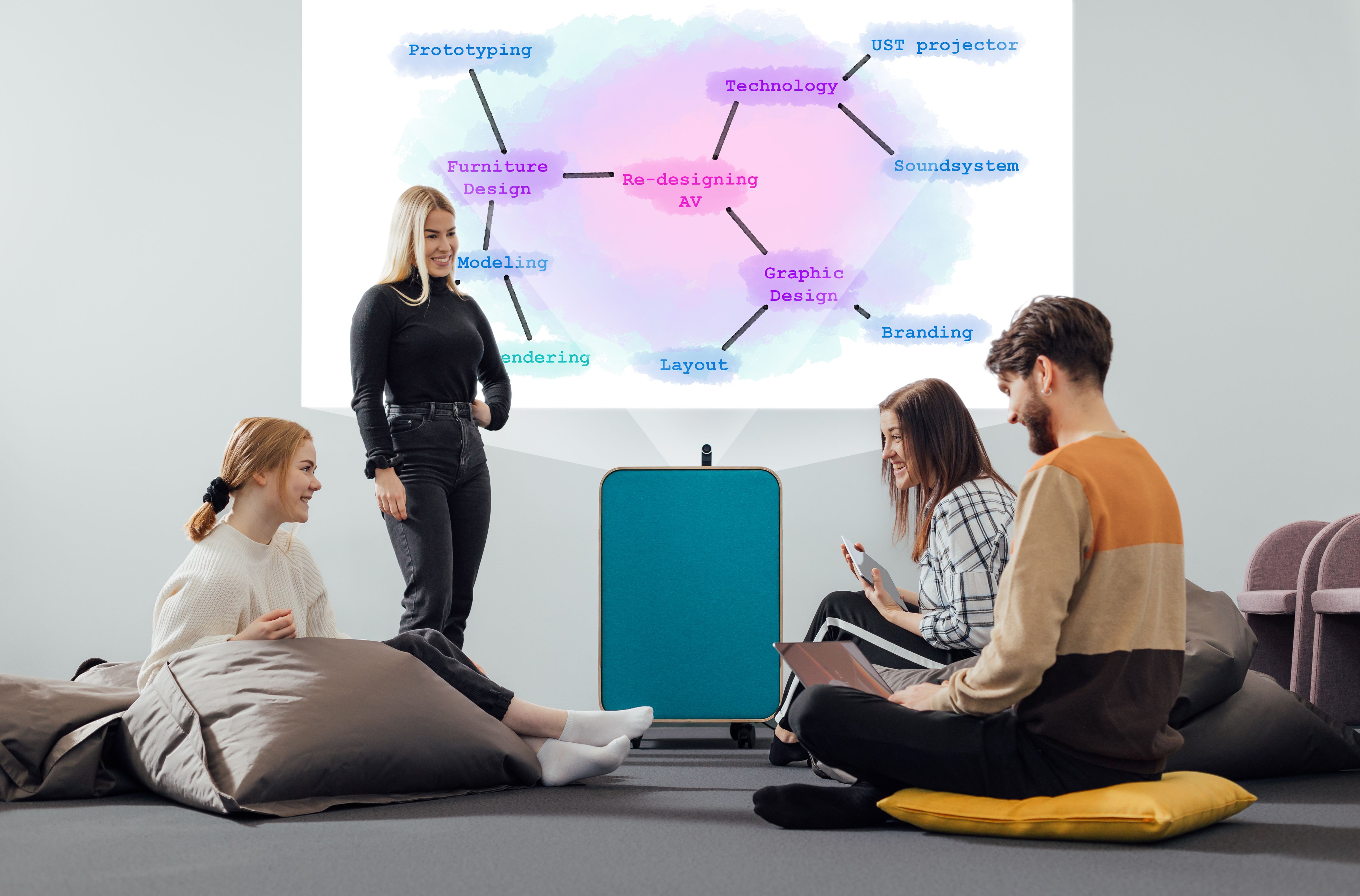 Post-pandemic world rewrites the new requirements of education technology as the traditional classrooms are slowly but surely transforming into multifunctional spaces that are expected to support remote learning. This is why flexible and futureproof audiovisual solutions are no longer only desirable, they are vital. Together Welltek and Artome are providing user-friendly, aesthetic and adaptable products to support learning environments everywhere.
Schools everywhere have entered to an era where the ways of studying have changed permanently. Not only do they struggle in meeting the standards of providing remote learning, but they are aiming in finding solutions that will be functional in the future as well. Valuable studying time can be lost when using non-efficient communication technology. Flexible and easy-to-use solutions are desperately needed in order to enable dynamic learning environments. One of the most important things is the display size readability in a classroom. Research* shows 58% of students in an average classroom cannot read content on a 70 inch flat panel, so size does matter.
Artome smart furniture is a new innovation that offers is an installation free solution that combines Scandinavian design and audiovisual technology as it holds a sound system and an integrated ultra-short throw laser projector. It supports hybrid education with plug-and-play videoconferencing solution and is easy to move from space to another with adaptable image size up to 150". When combining the fully movable audiovisual technology to flexible classrooms it is possible to transform any space to presenting, learning and much more.
Together Welltek and Artome share the ideology of planning and building spaces for learning in a sustainable way and to bring flexibility and easiness to the schools all around UK.