23 Mar 2022
Arduino Education Launches Revolutionary Robotic Arm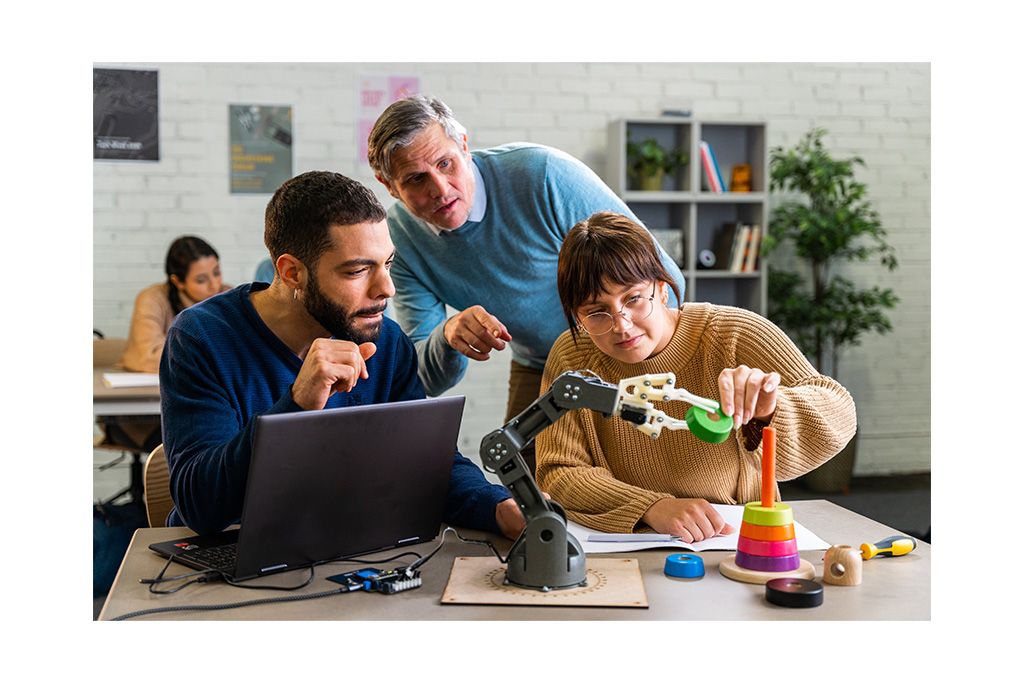 London, UK: Arduino Education is adding a robotic arm to its STEAM educational portfolio.
A replica of an industrial assembly line robot, Braccio ++ can lift, place, rotate, and track with an impressive five degrees of freedom.
Facilitating the fun and engaging learning of motions, forces, torque, gear ratio, stability, and weight of payload, the arm offers an insight into real-world manufacturing techniques. Whether students want to build their own table tennis opponent or create a solar panel mount that tracks the movement of the sun, Braccio++ can make anything possible.
While this revolutionary robotic arm is an impressive piece of kit, the open-source hardware isn't the only thing to get excited about.
Braccio++ comes with access to an entire e-learning platform. Here, students can benefit from step-by-step instructions, lessons, and other learning materials that will enhance their experience.
Lotte Andersen, Arduino Education Business Unit Lead, says: "Braccio ++ is fully student-optimized, and the e-learning platform is an ideal online gateway to important areas of the curriculum, including kinematics and computer-integrated manufacturing. Students will be able to overcome real-world inspired challenges and gather a wealth of knowledge, which in turn prepares them for a successful future."
Tapping into key learning outcomes for both secondary and university students, Braccio ++ can be used by up to three students, making it a great choice for group work and shared activities. It can also be used to enhance other projects thanks to its endless capabilities and extensive hardware.
Braccio ++ is available to buy now at arduino.cc/education or via your local educational distributor, from €499.00. Visitors to the Bett Show can see the kit in action at stand SH41.

About Arduino Education: Arduino Education is committed to empowering the scientists and artists of the future by providing them with the best set of tools to learn, grow and innovate. Their learning solutions help students progress through STEAM from middle school to university, increasing in complexity to challenge them as they develop their skills.
Media Inquiries: Hakan Karaoglu (Marketing Manager) - h.karaoglu@arduino.cc