Video Calls for Teachers & Parents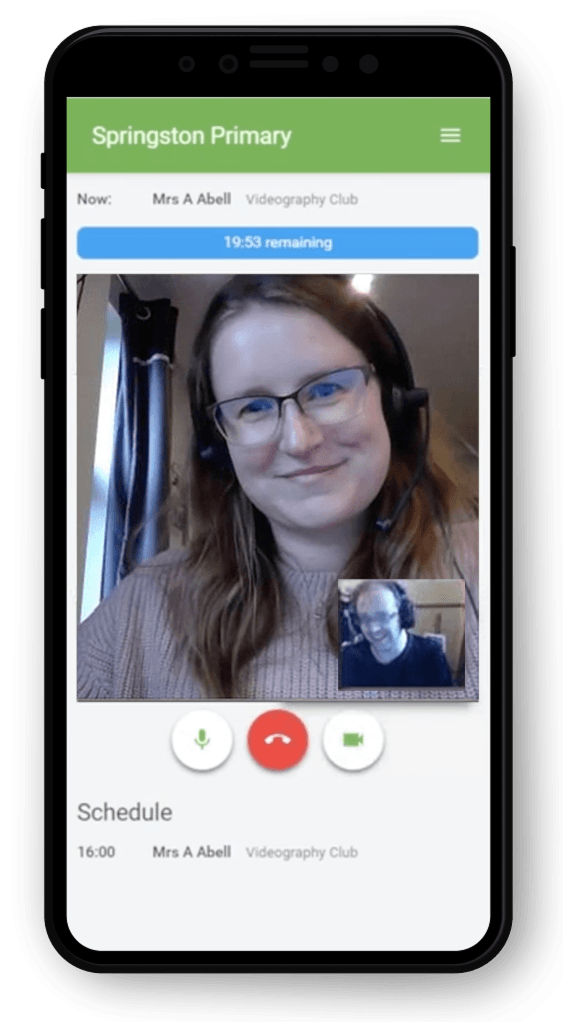 Free for any school
Due to the ongoing Coronavirus crisis, we're offering video calls completely free for all schools during this time.
Virtual Parents' Evenings & Meetings
Allow your parents and teachers to meet easily and remotely by video call.
Uses your web-browser - nothing to install
There's nothing to download or install - calls are made directly from the web browser. Parents & teachers already have the technology they need - a smartphone or laptop.
Secure video calls
Parents are connected to the teachers they have pre-arranged meetings with. All calls are encrypted between parents & teachers.
For more details go to: https://www.parentseveningsystem.co.uk/features-video-meetings.asp