Webinar: How Pobble will help improve writing in your school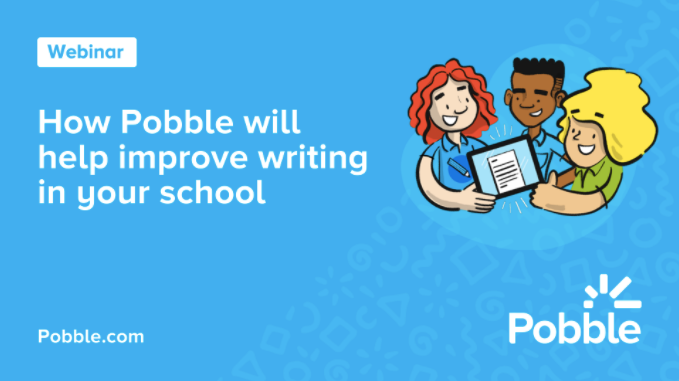 You'll learn how Pobble will help you teach, improve and assess writing using our unique, digital tools that are proven to improve pupils' speed, confidence and enjoyment of writing, including:
Pobble lessons - hundreds of high-quality lessons, including an improved version of Pobble 365
The Pobble Writing Bank - the world's largest bank to showcase children's handwritten work, sorted by age, genre and topic.
Pupil tools - ideal for developing peer and self-assessment as well as supporting remote learning
Publishing - Give your pupils a purpose to write by publishing their writing to a global audience.
Moderation - Take writing moderation online and save your teachers time
Our co-founder Simon, will also outline subscription options.
English leaders get a FREE annual Pobble subscription! - Sign up today!