Social Distance Training App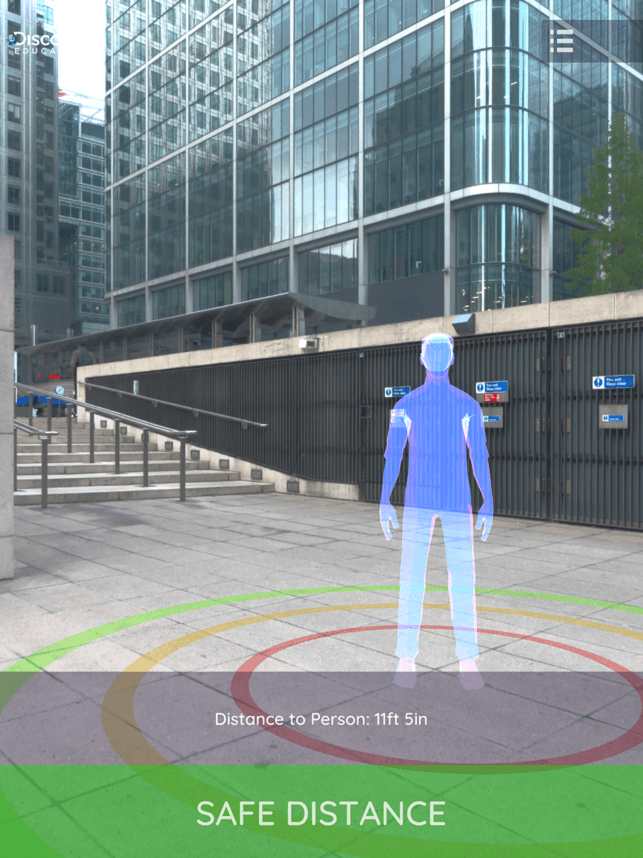 If it is unavoidable to stay at home, experts recommend you should maintain a distance of 2 metres from other people. This can help reduce the chance of transmission of the virus and keep you and others safe. This Augmented Reality app utilises a holographic person to experience what safe social distancing is and includes links to important sources of information and advice on COVID-19.
Currently available on the Apple store, coming soon to Google Play.
https://apps.apple.com/us/app/social-distance-training/id1503689217