08 Dec 2021
Smashed Online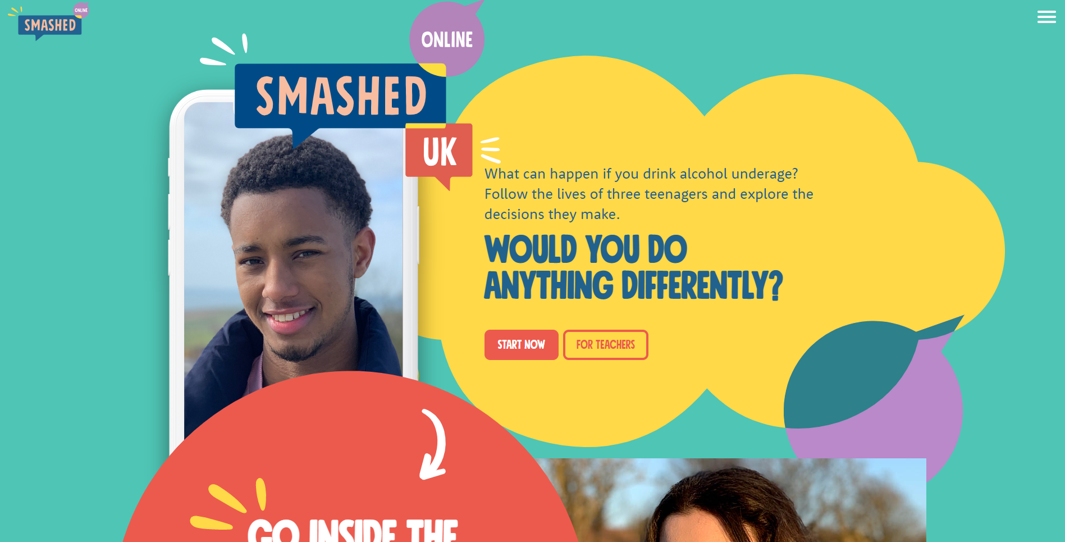 Smashed Online is a ground-breaking, interactive, cinematic e-learning experience, that presents the story of three young people and their early experiences with alcohol. What's more, it is a fully sponsored programme, making it free of charge to anybody wishing to access it.
Users follow Georgia, Mal and Freddie as they navigate the challenges and pressures of teenage life. Through the decisions and actions taken by the characters, learners develop a greater understanding of the causes and consequences of underage drinking.
Designed for 11-13-year-olds, Smashed Online allows learners to explore:
The social and emotional causes of underage drinking
Its impact on young lives
Social influence and decision-making
Where and how to help yourself and others
Smashed Online is available for free throughout the UK and is fully aligned to the PSHE curriculum in Great Britain and the CCEA's Learning for Life & Work curriculum in Northern Ireland.
Get your school involved at:
https://online.smashedproject.org/uk/
Smashed Online is also available in 12 additional global variants worldwide, including India, Mexico, Peru, Spain, Australia and many more. To see the full list of available versions, go to: https://online.smashedproject.org/