Pobble writing lessons and how they can work for you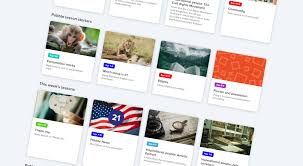 Pobble began in the classroom, it's where our heart is and why we're so keen to help out in yours. We've made it easy for teachers to plan the best writing lessons and engage every student.
Using Pobble's lesson content is as simple as 1,2,3. Find, edit and share.
Read more here: https://blog.pobble.com/pobble-writing-lessons-and-how-they-can-work-for-you