23 Mar 2022
How to support bilingual and multilingual learners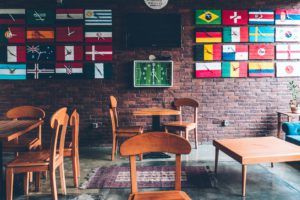 We invited Eowyn to join us as a number of schools have recently approached us, drawn by Learning Ladders software enabling schools to very easily create their own bespoke curriculum for teaching any language, in any language to native and non-native speakers. And because our remote learning platform – Ladders at Home – has a unique 'Translation' function which means all home learning, be that tasks or tutorials, can be accessed by learners (and their parents) in any one of 100+ languages at the touch of a button.
If you are a school who has bilingual or multilingual learners, or needs to teach languages in multiple languages, then do reach out to arrange a free short demo of how the software works, and how we can help you.
Anyway, back to the chat with Eowyn Crisfield!
The recording of the session is below, and we'll be adding to this blog post over the next few days with more information and resources as mentioned in the session, so do check back.
In the meantime do enjoy, and share with colleagues!
https://www.learningladders.info/news/eowyn-crisfield-bilingual-and-multilingual-learners/