Free premium Pobble accounts for all English leaders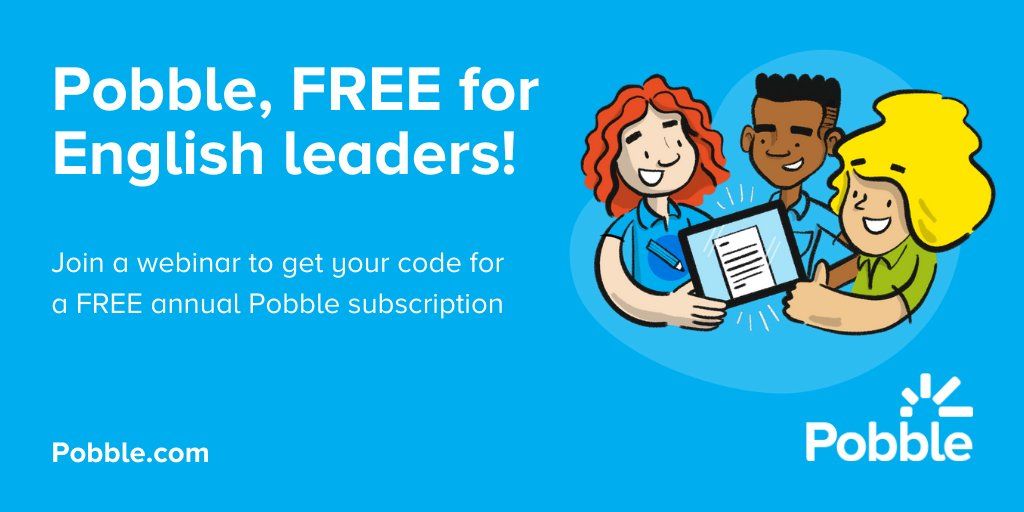 What do you need to help the teachers in your school teach writing effectively? Great lesson ideas? Teaching resources? Model texts? Tools that support peer assessment?
Pobble has them all. In fact, Pobble provides everything you need to teach writing. Pobble is always evolving, finding new ways to bring magic to the teaching of writing and save teachers time. We've got exciting new tools to support your teaching as well as our trusty favourites and because teachers and parents tell us that writing will be the hardest hit by school closures. We want to help.
We're giving all English leaders a FREE premium Pobble account for a whole year! Attend a 20-minute webinar for an introduction to Pobble and receive your 100% discount code.