Free eAlpha Access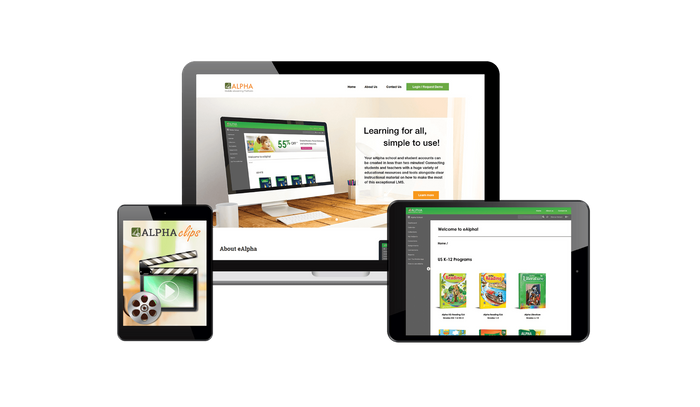 As a leading educational publisher that specializes in producing high-quality programs and resources for US K-12 education and English Language Teaching and Learning, we believe that children and adults have the right to quality education. Continuous learning is the best means of improving the lives of individuals and enhancing the standards and quality of our communities.
Our mission is to provide educational materials and courses that meet international standards, such as the Common Core State Standards (CCSS) & Next Generation Standards (NGSS) for the US curriculum and The Common European Framework of Reference (CEFR) for the English Language Teaching and Learning curriculum, while also reflecting and incorporating the cultures and traditions of a particular region.
Our dedicated publishing teams are mindful of the different types of learners who come from various national and cultural backgrounds. Our publishing strategy is driven by this motto: "We are in the Region, for the Region". We pay the utmost attention to the delivery of globally recognized and culturally appropriate content and innovative teaching tools.
Our K-12 programs include;
K English Language Arts and Mathematics
K-12 English Language Arts & Literature
K-12 Mathematics
K-12 Science
Our ELT program covers;
· Pre-primary
· Primary
· Secondary
· Adult
· ESP
To register your interest for free access to eAlpha please get in touch with us, simply send your full contact details to askme@alphapublishing.com and we'll contact you!