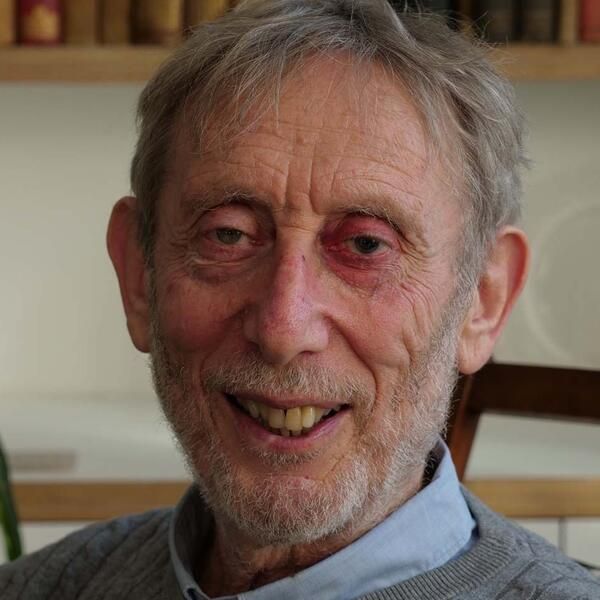 Michael Rosen
Children's author, poet, presenter, political columnist, broadcaster and activist who has written 140 books.
Michael Rosen is one of Britain's best loved writers and poets for children and adults. He is currently Professor of Children's Literature at Goldsmiths, University of London where he co-devised and teaches an MA in Children's Literature.  
Michael is also a popular broadcaster and has presented BBC Radio 4's acclaimed programme about language, "Word of Mouth" since 1998, as well as regularly presenting documentary programmes for BBC Radio 4 and BBC Radio 3, including the Sony Gold Award-winning "On Saying Goodbye".
Michael has published in the region of 200 books for children and adults, including three booklets for teachers on writing and reading. He writes up a monthly news page on the website and a blog for teachers giving ideas for writing.