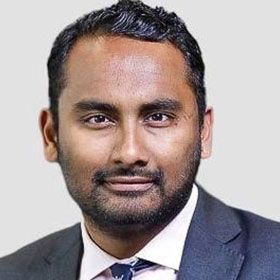 Amol Rajan
British journalist, broadcaster, presenter, editor and former BBC's Media Editor
Amol Rajan is a Radio 4 Today programme presenter who doubles up as the BBC's first Media Editor covering the impact of the rapidly changing media landscape on politics, business, and culture.
Amol was the youngest Editor of a broadsheet newspaper in Britain and the first from an ethnic minority in more than a century when he was appointed by The Independent at the age of 29.
Amol is the co-founder of KEY Sessions, a charity for inner city teenagers in London.